Philippine startups featured at Computex Taipei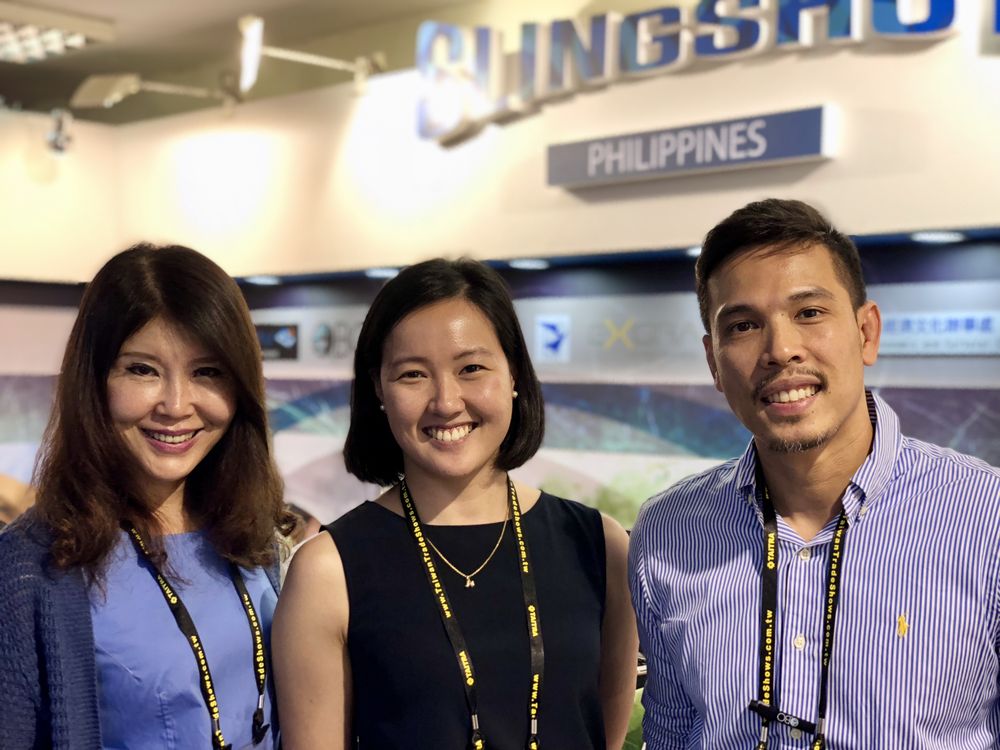 A total of six innovative Philippine startups were featured at the Philippine Pavilion during the opening of InnoVEX June 6, a startups trade show that is a part of Computex Taipei 2018, the leading global information and communications technology, and Internet of Things trade show. The Philippine startups had an opportunity to showcase their products and services, and to look for Taiwanese customers.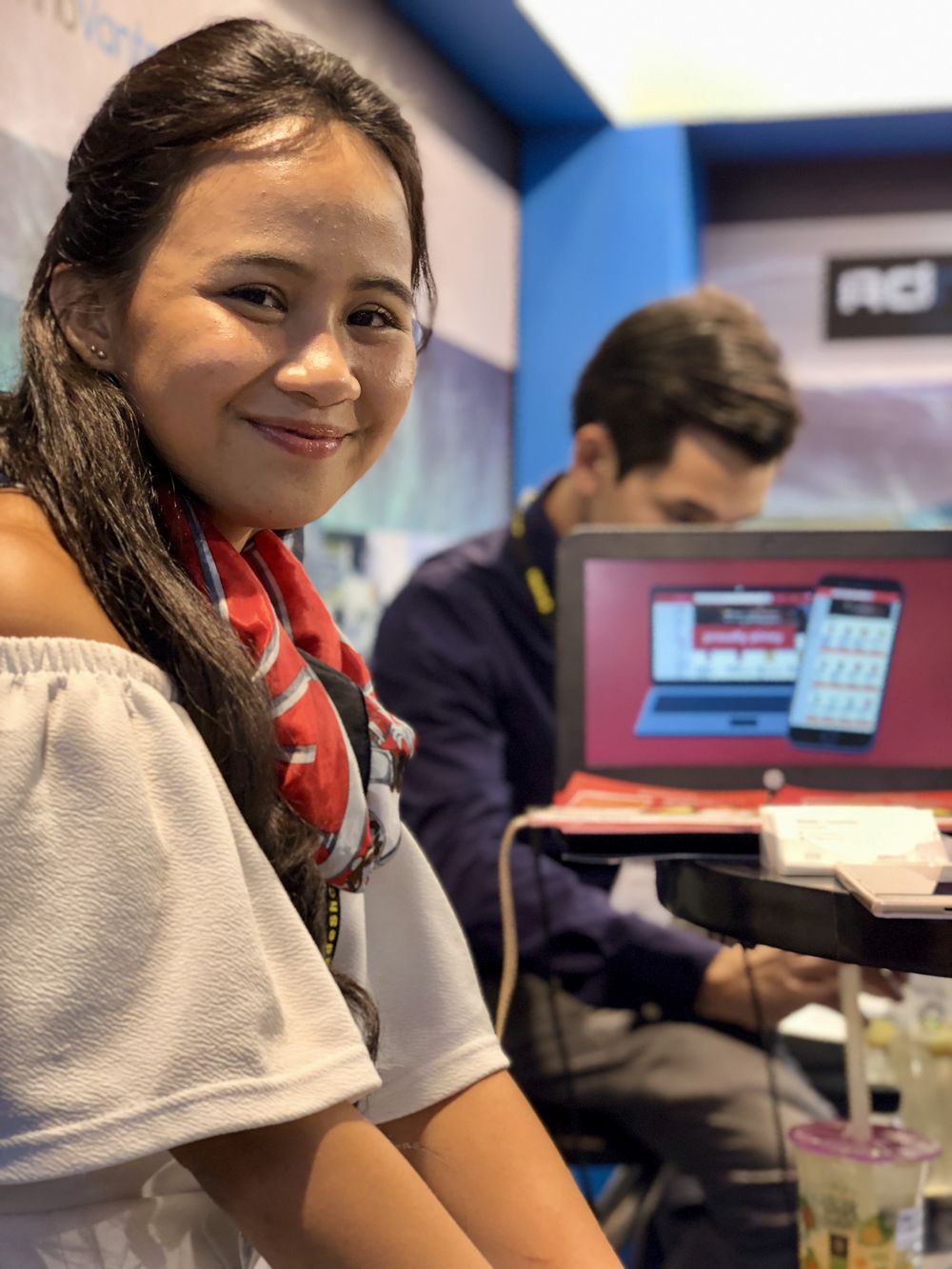 Nicole L. Castañeda, a visual designer at online grocery delivery service Pushkart.ph, at the Philippine Pavilion. Her company is said to be one of the leading online grocery service providers in Metropolitan Manila.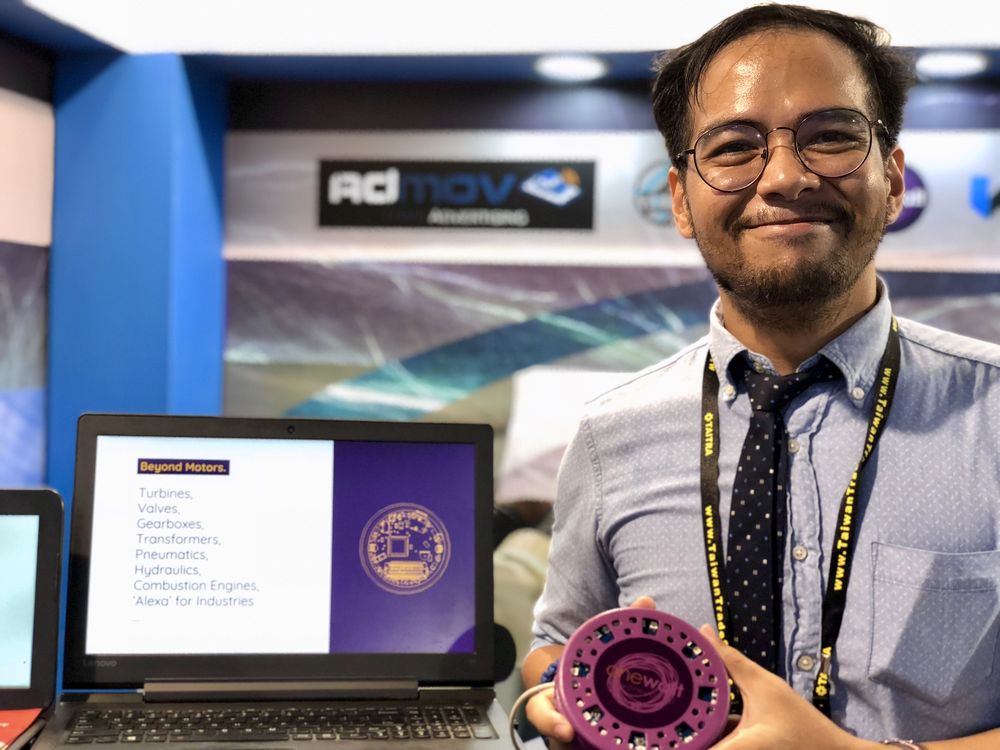 Emmanuel Bueta, CEO of electric motor analyzer maker OneWatt, holds one of his company's products. The product is said to be able to analyze the condition and performance of an electric motor just by being placed near one.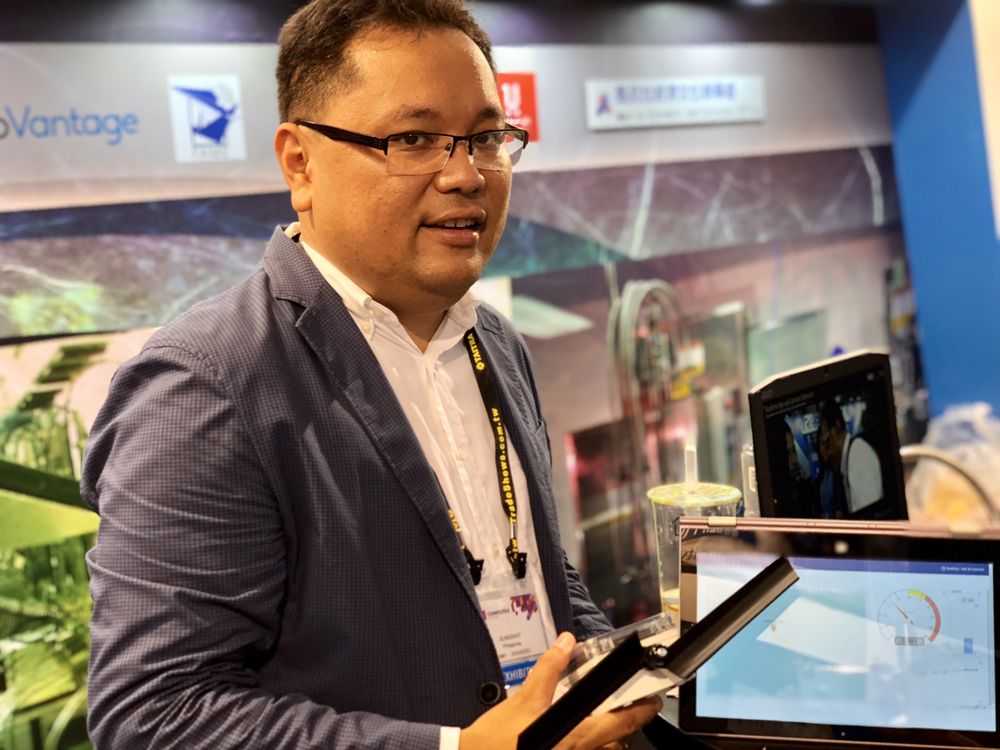 Arcelio "Junjun" Fetizanan Jr., CEO of general aviation and maritime transponder developer Futuristic Aviation and Maritime Enterprise Inc., poses with a transponder developed by his company. The device allows users to track and monitor in real-time the speed, location and path of vessels carrying the transponder.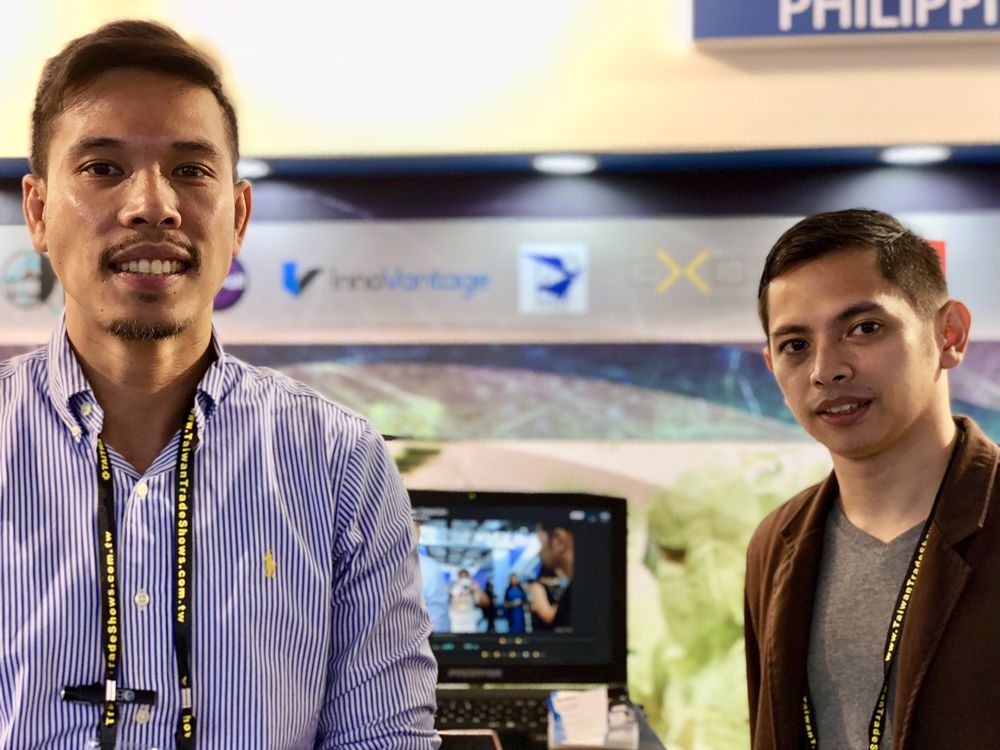 Marketing platform Admov founder and CEO Ellard Capiral (right) and board member Victor Michael Lucena pose with their facial recognition system. Their platform is aimed at professionals commuting to work through ride-sharing services and plays strategically targeted ads based on its location.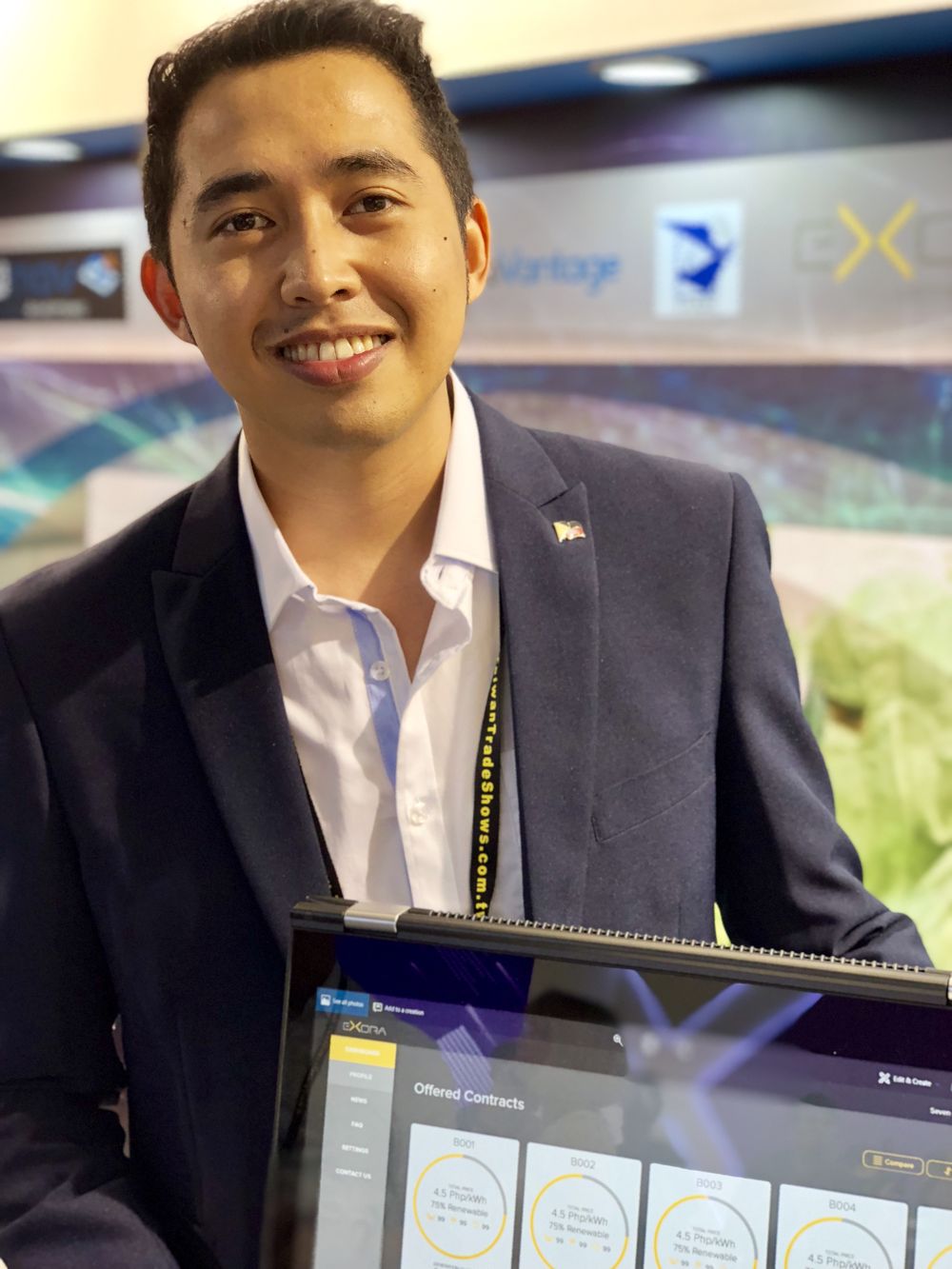 Lorenz Payonga, research and development head for smart online bidding platform Exora sports a pin depicting the national flag of the Philippines. Payonga's platform allows businesses to connect with retail electricity suppliers to create the best contracts to fit their electricity needs.


Joyce Villadolid, chief operating officer of InnoVantage, stands next to a computer presentation of her company's product, Nudge. The chatbot combines natural language automation with human assistance to create meaningful engagements with customers.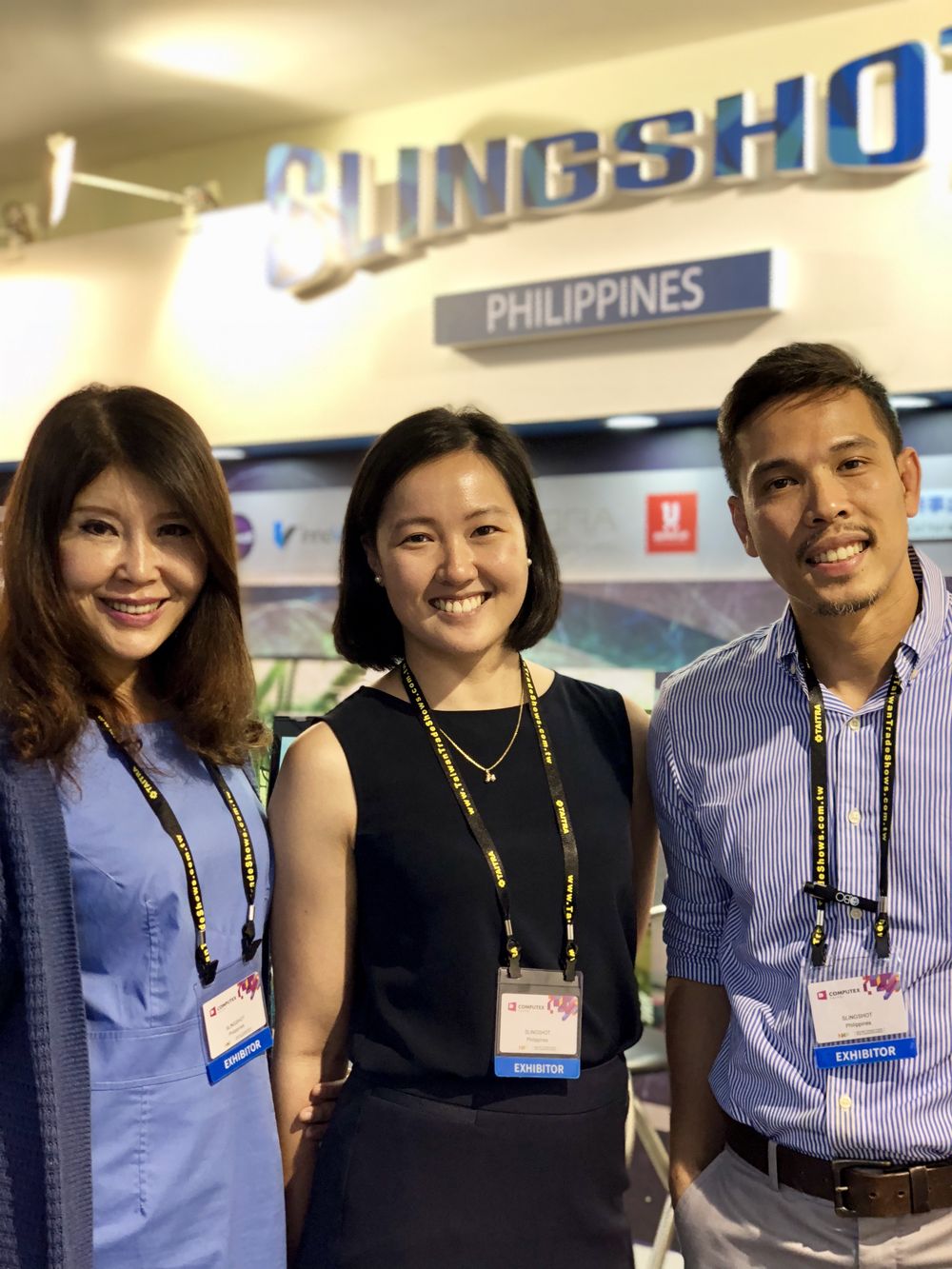 Philippine Trade and Investment Center Taipei Investment Officer Carol Chao (left), trade analyst Lorraine Gail Chua (center) and marketing platform Admov board member Victor Michael Lucena welcome visitors to the Philippine Pavilion. Computex Taipei 2018 kicked off June 5 and will run through June 9, while InnoVEX is held June 6-8.

(By William Yen)
Enditem/J