Largest Lungshan Temple in Taiwan is in Changhua, not Taipei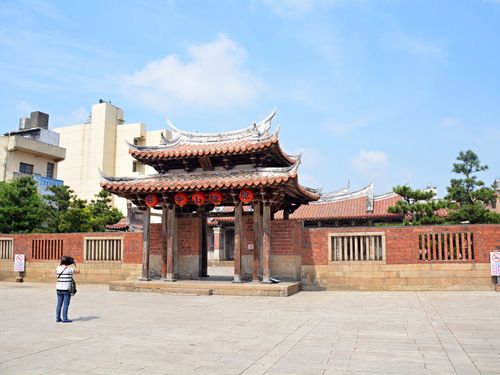 Lungshan Temple in Taipei may be one of the city's most famous attractions, but it is actually one of five bearing the same name in Taiwan, with the largest among them located in Lukang Township in the central county of Changhua.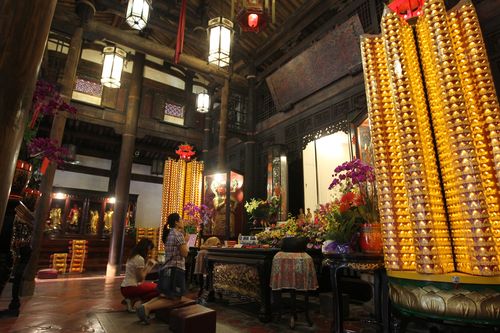 Built in 1776, the Lungshan Temple in Lukang covers an area of more than 5,280 square meters, and the main deity, like the four others, is Guanyin, the Buddhist Goddess of Mercy.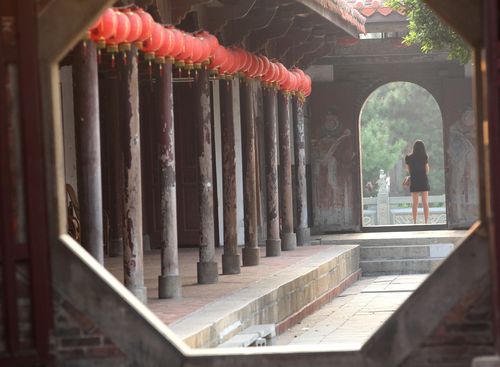 Following a seven-year, NT$200 million (US$6.39 million) project to restore damage caused during the Sept. 21 earthquake in 1999 that hit central Taiwan, the Bureau of Cultural Heritage is now working on restoring paintings by late local master Kuo Hsin-lin (郭新林) completed after the Second World War.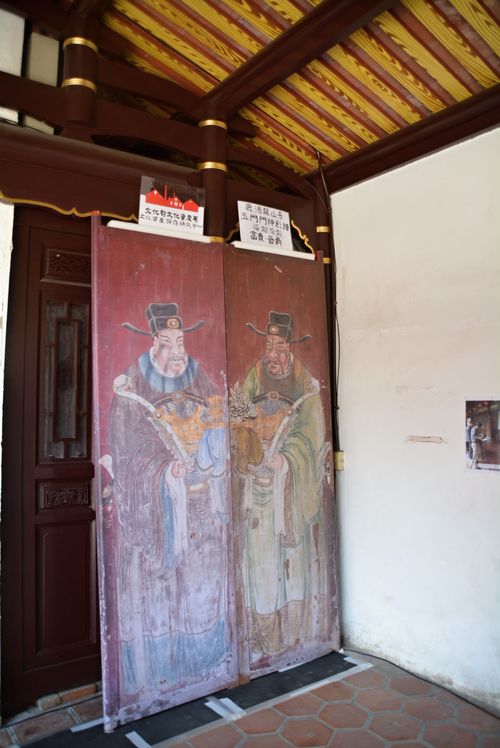 Replica of one of the five paris of door gods.
Highlights of Kuo's works are five pairs of door gods painted on the doors of the forehall, which had seen the paint peeling and cracks forming in doors themselves.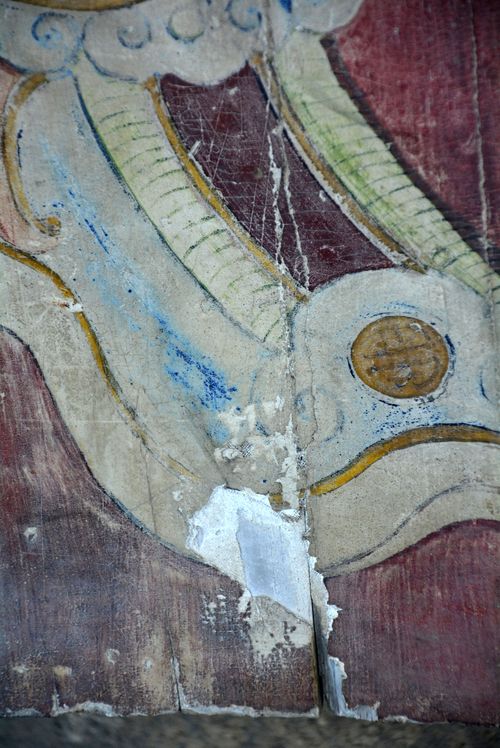 A mini-weather station has been set up in the temple to monitor temperature, humidity and ultraviolet light, all of which can affect wooden items, including the doors.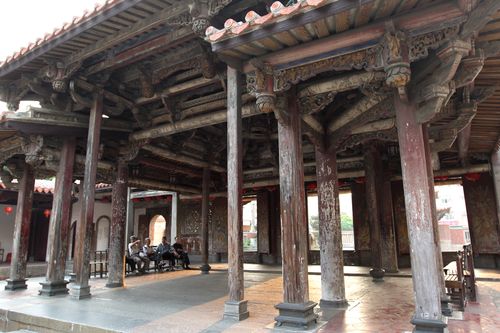 The three other Lungshan Temples, which share the same origin as the temple of the same name in China's Fujian Province, are located in New Taipei's Tamsui District, Tainan's East District and Kaohsiung's Fengshan District.

(By Wu Jhe-hao and Kay Liu)
enditem/ke