Mercury forecast to dip to 13 degrees in northern Taiwan next week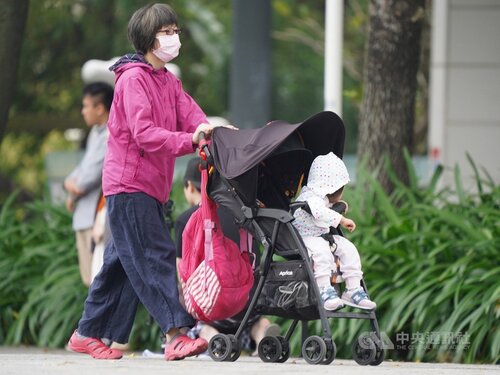 Taipei, Nov. 30 (CNA) As another round of northeastern winds set in, temperatures around Taiwan are expected to fall to as low of 13 degrees Celsius in the north next week, the Central Weather Bureau (CWB) said Saturday.
The CWB said the wind system is expected to intensify on Sunday night and begin affecting Taiwan next week, with the wind forecast to strengthen on Tuesday and Wednesday to send the mercury to 13-14 degrees in northern Taiwan.
Despite the winds, humidity will be low, which will allow Taiwan to have stable weather conditions except for occasional showers until Thursday, when wet air is expected to bring more rain around Taiwan, the CWB said.
On Saturday, as the on-going northeasterly wind system weakens, temperatures in northern Taiwan are expected to rise to 26 degrees during the daytime, according to the CWB.
It said the windward side of the northern part of the country is expected to feel less effects resulting from the on-going wind system, which means high temperatures are expected to rise to 25-26 degrees Saturday, compared with a range of 20-22 degrees Friday.
Elsewhere, the CWB said, temperatures will stay little changed from a day earlier Saturday, with the mercury forecast to range between 27-28 degrees in central and southern Taiwan.
Despite a recovery in temperature highs Saturday, the CWB still warned of a big day-night difference, in particular in central and southern Taiwan. It urged people to keep warm at night.
Low temperatures are expected to fall to 16-19 degrees around Taiwan Saturday night, according to the CWB.
With the strength of the wind system weakening, the weather is forecast to become stable with only sporadic showers in northern and eastern Taiwan as well as the Hengchun Peninsula, in the south Saturday, while cloudy to sunny skies are forecast for western Taiwan, the CWB said.
The lowest temperature for the low-lying areas around Taiwan early Saturday morning was recorded at 11.8 degrees in the Emei monitoring station of Hsinchu, northern Taiwan, the CWB said.
Although Typhoon Kammuri is unlikely to directly affect Taiwan, its periphery will bring high waves to Keelung and the northeastern coastal areas in eastern Taiwan, including Orchid Island and Green Island, the Hengchun Peninsula, and the outlying Matsu islands on Saturday, the CWB said, adding that fishing boats and people engaging in outdoor activities should remain cautious.
The storm was located around 1,840 kilometers east-southeast of Taiwan's southeastern tip at around 8 a.m. Saturday and was moving in a westerly direction toward the Philippines, according to CWB data.
Meanwhile, weakening winds are expected to make it hard for atmospheric pollutants to be dispersed, affecting air quality in western Taiwan Saturday, the Environmental Protection Administration (EPA) said.
The EPA said air quality was generally good in northern Taiwan, Yilan, Hualien and Taitung counties in the east, as well as outlying Matsu and Penghu islands, and air quality was rated fair in some parts of northern Taiwan, central Taiwan, Yunlin, Chiayi and Tainan in the south as well as the Kinmen islands.
But the Air Quality Index (AQI) flashed an "orange alert" for some parts of Kaohsiung and Pingtung in southern Taiwan, indicating unhealthy air for sensitive groups.
(By Fang Pei-ching and Frances Huang)Enditem/cs