Solar eclipse, meteor showers highlights of 2020 celestial events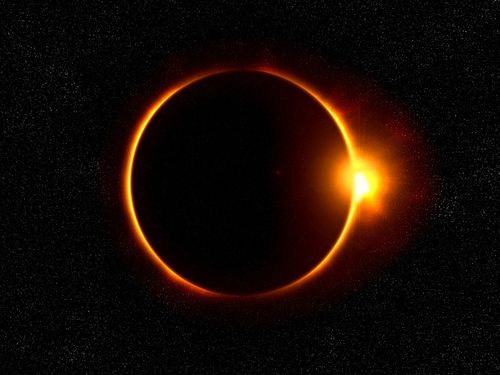 Pixabay image
Taipei, Oct. 7 (CNA) There will be several celestial events in 2020, including an annular solar eclipse and several prolific meteor showers, the Taipei Astronomical Museum said Monday.
The most-anticipated phenomenon of the year will be a solar eclipse visible in most parts of central, southern and eastern Taiwan June 21, when the moon passes between the sun and the earth, covering the sun's center and leaving the sun's visible outer rim to form an annulus around the moon, according to the museum.
The astronomical episode will start at about 2:49 p.m. and end at 5:25 p.m., with a complete "ring of fire" taking place at 2:36 p.m. for 58 seconds, the museum said.
People in parts of Yunlin, Chiayi, Tainan, Kaohsiung, Nantou, Hualien and Taitung will be able to observe the entire process, with 99 percent of the sun covered, while those in other areas will only find the sun around 94 percent dark, it said.
The spectacle will not occur again until 2070, and astronomical associations in Chiayi are organizing an event aimed at mobilizing 1 million people in Taiwan to observe the eclipse.
Besides the annular solar eclipse, the three largest meteor showers every year should be promising in 2020, the museum said.
The Quadrantids in January, the Perseids in August and the Geminids in December will all produce more than 100 shooting stars per hour, it said.
Among them, the Geminids will be the most prolific in years, producing 150 meteors per hour, according to the museum.
(By Lee Hsin-Yin)Enditem/J