Indonesian man drowns in waters off Nanfang'ao harbor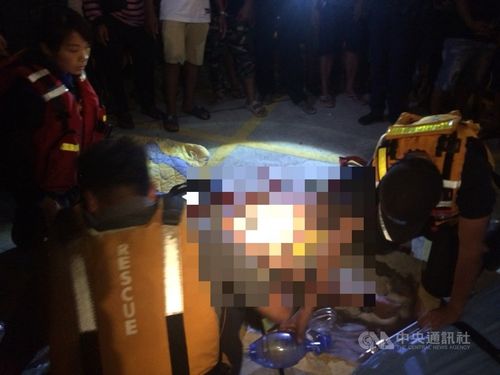 Yilan, Aug. 14 (CNA) An Indonesian man who worked on a Taiwanese fishing boat drowned after apparently falling off a pier while drunk at a fishing port in Yilan County on Tuesday night.
According to the Yilan County Fire Bureau, a member of the public reported the accident Tuesday at 11:16 p.m., saying some Indonesian men asked for help for a drowning fisherman.
The police and members of the Fire Bureau's Nanfang'ao branch arrived at the scene and pulled the man out of the water at 11:37 p.m., but he showed no vital signs even after receiving CPR (cardiopulmonary resuscitation) at the site.
The man was later declared dead at the Su'ao Branch of Taipei Veterans General Hospital.
According to what rescue workers were told by foreign fishing boat workers in the area, the 24-year-old Indonesian fisherman stumbled off a pier at Nanfang'ao 3rd Fishing Harbor while walking around drunk.
Local authorities said they are investigating the case to determine how the man ended up in the water and died.
(By Wang Chao-yu and intern Wang Jia-ling)Enditem/ls