NPP urging harsher penalty for accepting political donations from China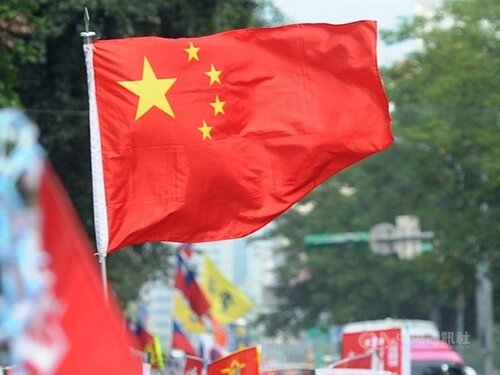 CNA file photo for illustrative purposes only
Taipei, Nov. 26 (CNA) The New Power Party (NPP) on Tuesday proposed an amendment to the campaign financing laws in Taiwan, with the specific aim of imposing harsher punishments on parties and politicians that accept political contributions from China.
At a press conference, NPP legislative caucus whip Huang Kuo-chang (黃國昌) said stiffer penalties are necessary to deter political entities from taking China's donations, particularly in light of the major threat to Taiwan posed by the Chinese government.
Under the current Political Donations Act, political parties, political organizations and politicians are not allowed to accept donations from citizens or associations outside of Taiwan, including donors in China, Hong Kong or Macao.
The maximum penalty for violation of the law is five years in prison.
The NPP is proposing, however, an amendment that will stipulate a prison term of three to 10 years and revocation of the right to register as a political candidate.
The proposal came amid allegations by a self-confessed Chinese spy that he had helped funneled some NT$8.8 million (US$2.86 million) in donations to Han Kuo-yu (韓國瑜), the KMT presidential candidate and mayor of Kaohsiung, in the run-up to the 2018 mayoral election.
The allegations, which Han has categorically denied, were made by Wang "William" Liqiang (王立強), who is seeking asylum in Australia and reportedly has been providing detailed information to authorities there, accusing China of infiltrating democratic systems in Taiwan, Hong Kong and Australia.
Meanwhile, a draft anti-infiltration bill introduced by the ruling Democratic Progressive Party (DPP) was confirmed Tuesday to be on the agenda of the Legislature's plenary session scheduled for Friday.
After the first reading of the bill in the plenary, it will likely be forwarded for a second reading, in a bid to have it passed by the end of the year, according to the DPP.
The draft Anti-Infiltration Act, which was unveiled Monday, is designed to complement existing laws on preventing foreign hostile forces from intervening in Taiwan's democratic political system and elections, the DPP said.
The bill prohibits actions such as making political donations, influencing elections, and launching public referendums at the instruction or with the financial support of anyone affiliated with a hostile force.
Commenting Tuesday on the draft bill, Kuomintang (KMT) caucus whip Tseng Ming-ching (曾銘宗) said his party was not in favor of skipping the committee stage in the Legislature and putting the bill directly to a second reading.
He said the KMT welcomes any law that would reinforce Taiwan's national security, prevent invasion by hostile forces and maintain stability but thinks that the draft bill should be reviewed in committee because it contains some ambiguities.
In response, DPP lawmaker Kuo Cheng-liang (郭正亮) said his party has already held consultations on the bill with the Mainland Affairs Council, the Ministry of Justice and other relevant agencies.
Furthermore, there will be opportunities for debate and negotiations on the bill when it goes to the second reading, Kuo said.
(By Wang Yang-yu, Chen Chun-hua and Chiang Yi-ching)Enditem/pc