Cabinet approves draft bill on new penalties for modified air guns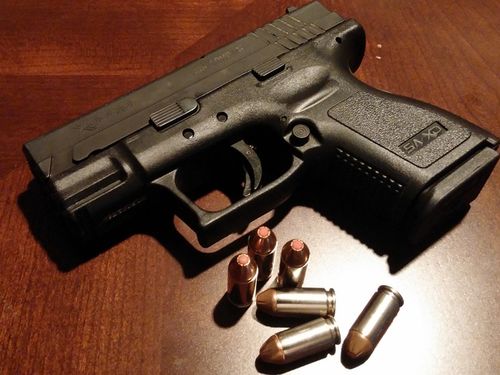 Pixabay image for illustrative purpose only
Taipei, Oct. 3 (CNA) The Cabinet approved Thursday a draft bill that raises the minimum jail sentence and provides stiffer penalties for modifying or converting air guns so they can be used with lethal force.
Under the draft amendments to the Controlling Guns, Ammunition and Knives Act, the draft changes increase the minimum jail sentence for making and selling illegally modified air guns to seven years, the same as for improvised firearm offenses.
In recent years, criminals have increasingly favored air guns modified to shoot ammunition with lethal force, according to the Ministry of the Interior (MOI).
This trend is the direct result of a loophole in the existing law, which stipulates lighter prison sentences and lower fines for the manufacture, sale and possession of modified air guns as opposed to improvised firearms, the ministry said.
It is also because air guns are easy to obtain, as they can be purchased online or in stores and are therefore cheaper to modify, it added.
Speaking at a press conference after a Cabinet meeting Thursday, Criminal Investigation Bureau (CIB) Commissioner Huang Ming-chao (黃明昭) said anyone caught selling or modifying air guns is currently subject to a minimum jail sentence of five years and 3-10 years for possession.
The proposed draft would increase the minimum jail term to seven years for the sale and manufacture of modified air guns with a fine of NT$30 million, while the minimum term for possession would be five years, Huang said.
According to the draft bill, the amendments also raise the administrative fine for crimes connected to making or owning modified imitation guns from NT$500,000 to NT$1.5 million (US$16,130 to US$48,391).
Based on Article 20-1 of the Act, a device with fire collision, resembling a real gun in exterior, structure and materials is defined as an imitation gun. Any imitation guns which can be altered into lethal weapons are strictly banned.
Deputy Minister of the Interior Hua Ching-chun (花敬群) said the draft bill is only directed at people who modify toy guns for use with lethal force, and will not affect airsoft players who use replica air weapons that fire non-lethal projectiles.
According to the Cabinet, the draft bill will be submitted to the Legislative Yuan for review during the current legislative session.
(By Ku Chuan and Ko Lin)Enditem/AW