The Christmas Kingdom of New Taipei
By Russel Seth Corbett CNA intern writer

For many westerners, no holiday tends to hold as much significance as Christmas. While it usually comes in second compared to holidays like Chinese New Year and the Dragon Boat Festival in Taiwan, some parts of the country do not skip on the chance to celebrate with style.

Banqiao in New Taipei has created Christmasland, a holiday sprawl of twinkling lights where an old holiday is given a techno twist. In the area around New Taipei City Hall, decorations are draped across the landscape and lights are strung up to shimmer on passersby, creating a romantic winter wonderland.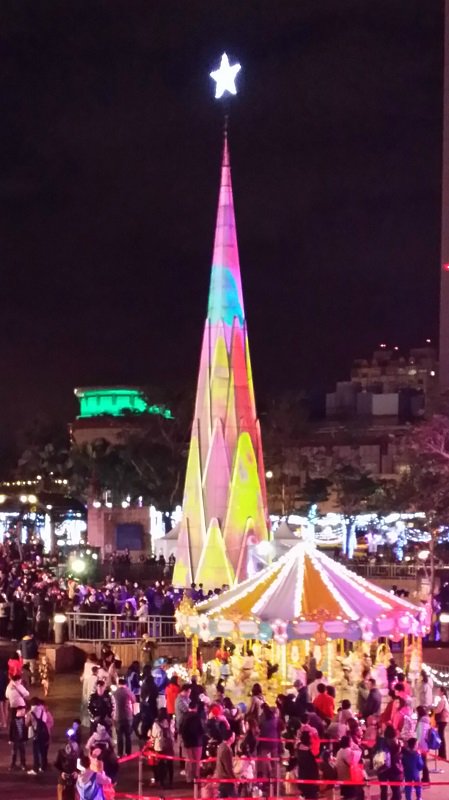 (Photo by Russel Seth Corbett)

The central feature is a giant Christmas tree that rises up in a riot of lights and colors, patterns changing, shifting and flashing, and cartoon characters dancing across its illuminated surface. It is billed by the city authorities as the "only 360-degree 3D label flash Christmas tree" in the world. A light show is put on every half hour from 5:30 p.m. to 10 p.m. until Jan. 3.

A carousel and tea cup ride is free to delight children with a fun distraction while waiting for the next light show. Around the streets you will find stalls and grottoes set up with decorations featuring the Christmasland characters and even a Santa Claus who will pose for pictures.




Across the plaza from the huge, electric tree is a stage set up for concerts and light shows. Vendors hawk light up toys to ensure that even the visitors are decked out in a holiday glow.

What would Christmas be without presents? For those last-minute shoppers, Mega City Mall is just across the street and decorated with its own lights and trees. Swing by to buy what you need and eat some dinner. Drop the kids off at one of the nearby theaters if you need them distracted while you finish Santa's list.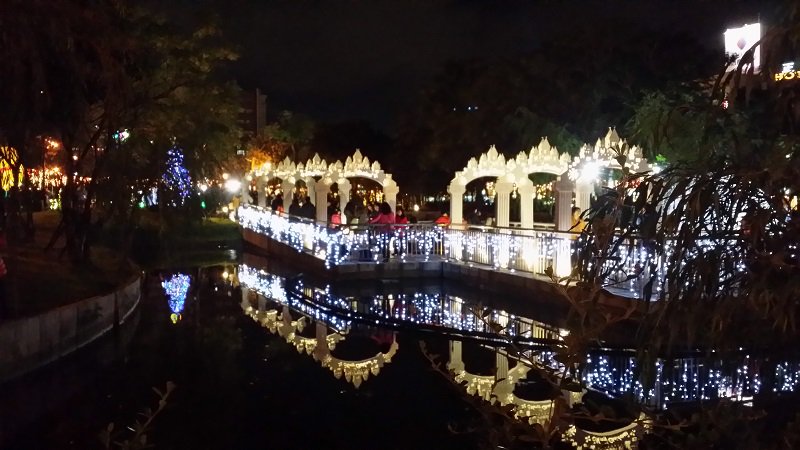 (Photo by Russel Seth Corbett)

The final factors of family fun come from the Cartoon Network takeover of New Banqiao Central Park, which has been overrun by characters from Adventure Time, Regular Show, and The Amazing World of Gumball. Get your pictures taken with Finn and Jake, but there may be a line to get into Ice King's igloo, made of recycled water bottles.

Banqiao has done everything short of bringing in snow machines to give a Christmas feel to the city. If you are searching for a place to shop, watch lights, and take in the holiday atmosphere, then Banqiao's Christmasland is a family-friendly destination to mark on your to-do list.

Enditem/BL