EVA Air to resume full outbound flight schedule Saturday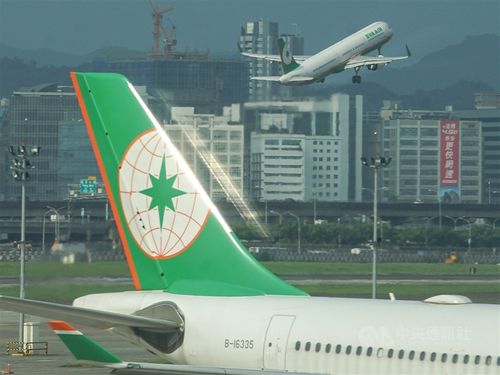 Taipei, July 19 (CNA) EVA Airways, one of Taiwan's two leading international carriers, will operate its full schedule of flights leaving Taiwan for the first time in a month Saturday after its operations were disrupted by a lengthy strike.
"Thank you! We are ready," EVA Air said in a video post released Friday on social media announcing that its full outbound schedule would be restored starting Saturday.
A few scattered inbound flights were still to be canceled on Saturday.
The airline's flight attendants went on strike on June 20 over issues related to working conditions, pay, and management's decision-making process, and while the labor action ended on July 10, the airline has needed time to get its scheduling back on track.
The strike has forced EVA Air to cancel 2,200 flights affecting some 400,000 passengers from June 20 to July 19, according to the company.
(By Yu Hsiao-han and Elizabeth Hsu)Enditem/ls