Korean actor Gong Yoo sings for Taiwan fans
Taipei, April 29 (CNA) South Korean actor Gong Yoo, the star of the hit film "Train to Busan," sang a Korean song to thousands of his fans at an event in New Taipei Saturday and thanked them for their support.

Dressed in a white suit, Gong sang his favorite song at the start of his meeting with fans at Xinzhuang Gymnasium, which was hosted by Mickey Huang (黃子佼), one of the most popular TV presenters in Taiwan.

The 5,500 tickets for Saturday's event were sold out within 10 minutes of going on sale on March 25, according to the organizers.




"Seeing all the fans here today, I am really grateful," said Gong, who is on his first visit to Taiwan.

The celebrity, who is often recognized wherever he goes, was asked by the host what he would do if he was visiting a place where no one recognized him.

"I would go naked, not think much, shout, sing loudly, eat whenever I felt hungry, sleep whenever I want to and get drunk," he said through an interpreter.




At the event, he also gave out 10 autographed postcards to fans.

The 37-year-old model-turned-actor made his acting debut in the Korean TV series "School 4" in 2001. His breakout role came in "The 1st Shop of Coffee Prince," a 2007 South Korean TV drama that became a hit.

After a bit of a lull in his career, Gong rose to international stardom when he starred in the 2016 horror-thriller "Train to Busan," which tells the story of a group of terrified passengers on a suspicion-filled, blood-drenched train ride during a nationwide outbreak of a mysterious virus.

Gong plays a fund manager who sacrifices his life to save his daughter and other passengers on the train.




He also starred in the Korean TV drama series "Guardian: The Lonely and Great God," which became a mega hit in 2016 and was hugely popular across Asia.

In the series, Gong plays an immortal goblin and protector of souls, who lives with a messenger from hell that is in charge of taking deceased souls.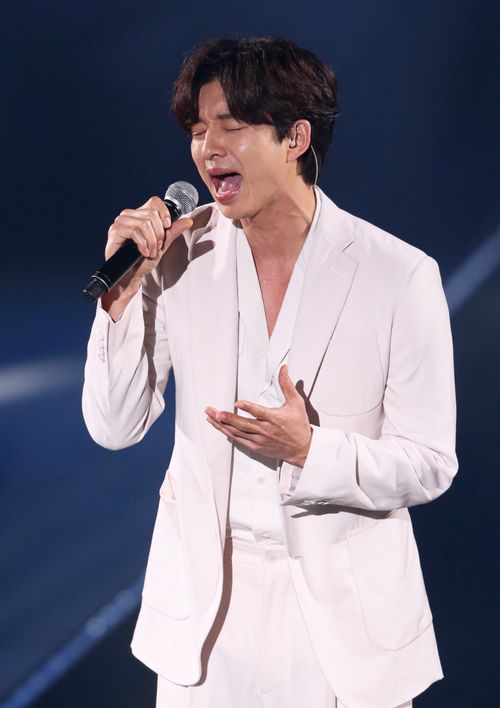 Gong will wrap up his visit to Taiwan on Sunday.

(By Sabine Cheng and Elaine Hou)
ENDITEM/pc