South Korean actor Gong Yoo visits Taiwan
Taipei, April 27 (CNA) South Korean actor Gong Yoo, who starred in the Korean hit film "Train to Busan" last year, arrived Thursday on his first visit to Taiwan and is scheduled to meet with fans Saturday.

Gong, 37, was all smiles on arrival at Taiwan Taoyuan International Airport, where a group of fans showed up to greet him.

He is expected to hold a news conference Friday and meet with fans at Xinzhuang Gymnasium in New Taipei on Saturday.

Both events will be hosted by Mickey Huang (黃子佼), one of the most popular TV presenters in Taiwan.

The 5,500 tickets for Saturday's event were sold out within 10 minutes, the organizers said.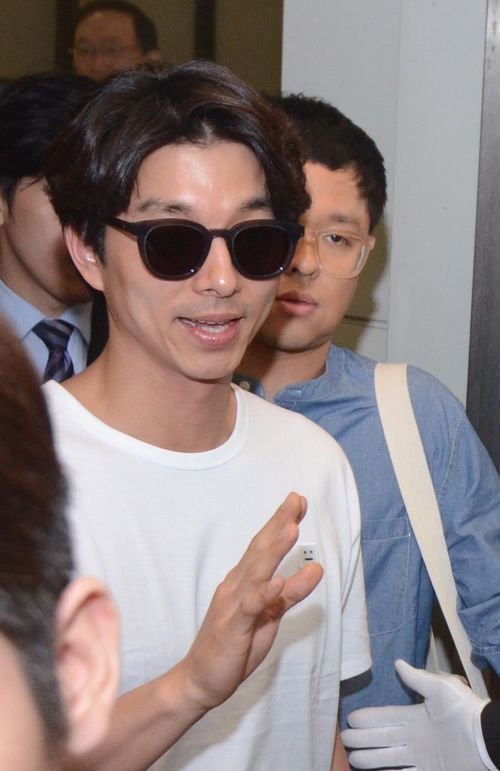 The breakout role of the model-turned-actor was in The 1st Shop of Coffee Prince (2007), a South Korean TV drama that became a hit.

Gong's rise to international stardom accelerated when he starred in the 2016 horror-thriller "Train to Busan," which tells the story of a group of terrified passengers on a suspicion-filled, blood-drenched train ride during a nationwide outbreak of a mysterious virus.

Gong plays a fund manager who sacrifices his life to save his daughter and other passengers on the train.

He also starred in the Korean TV drama series "Guardian: The Lonely and Great God" which became a mega hit in 2016, gaining massive popularity across Asia.

Gong will wrap up his visit to Taiwan on Sunday.

(By Chiu Chun-chin and Elaine Hou)
ENDITEM/pc